Structure Dept. is part of R&D system of the whole company, built as a product research and development department, focuses on developing the latest appearance and the most cost effective products, with staffs who have more than 10 years of working experiences in designing and research, 50% of them with more than 5 years of working experiences in television design.
We have been working on structure design, appearance design and graphic design of monitor and LCD television since 2002, starting to design in LCD television module backlit from 2011. The whole department divided into three teams according to different working details, there are: structure design team, module design team and appearance design team.
During 10 years of working, we developed television from 15 inch to 24 inch, together with more than 50 products, 11 series, and LCD television 17 series with more than 100 products size different from 18.5 inch to 55 inch.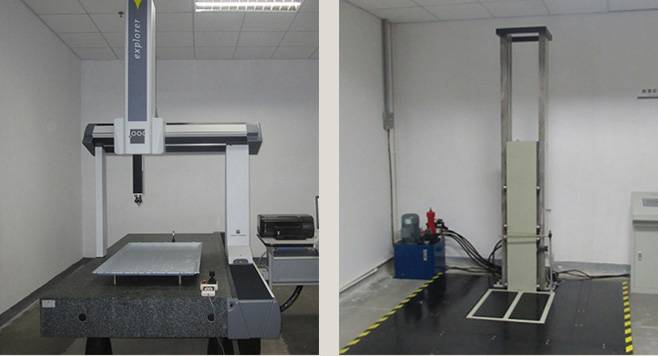 In order to design and develop reliable quality products, we use precision equipments and instruments to do test during design development and test run period (see following figure), we have CMM (coordinate measurement machine) and two dimension machines for structure size and deformation test, BM-7 chroma /luminance meter and LED integrating sphere for optical test, high/low temperature environment test box, drop test machine, temperature RBI instrument for product reliable test.