Electric dept. is part of the R&D system of the whole company, built as hardware research and development department, mainly focuses on hardware development of monitor and television inside movement board. Electric dept strictly follows the panel display terminal new technology, mainly focuses on development of LCD TV main board, power board, LED backlit constant current driver board, monitor main board as well as other professional monitor hardware. The whole department is divided into TV hardware research team, power design team, DQA test team and standard team.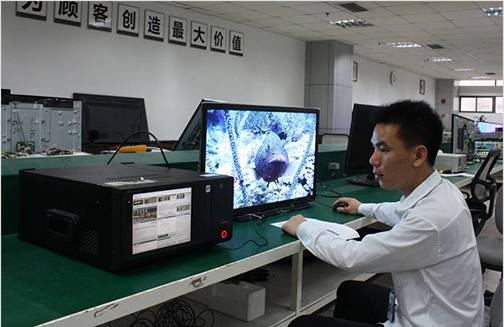 As one of earliest company in china in panel display research and development field, we acquire the industry development technology, and actively adjust our product development methods. We cooperate with several famous IC design companies to form joint development team, such as Mstar Mstar、Realtek、MPS、MTK、ST、TI、NXP and so on, to provide us with audio/video, power technical solutions. We can quickly response for leading technology development trend based on high efficiency PLM management platform and professional labor division technical research team to develop market demand movement board hardware.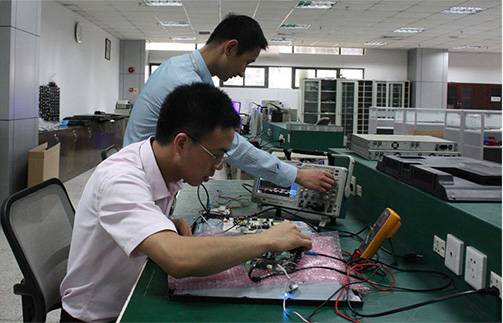 At the same time, in order to shorten product development period and ensure product quality, we build electrical performance integrated testing room, ORT aging laboratory and sound detection quiet rooms, etc. have a thermal shock test box , all kinds of analog television signal generator, digital TV signal generator , HDMI high-definition signal generator, white balance adjustment instrument , LCD color analyzer, network test equipment, television receivers integrated measurement systems, audio test system power tester, high temperature environment test box , RBI temperature meter, safety tester, spectrum analyzer, lightning surge tester, static tester hundreds sets of specialized test equipments.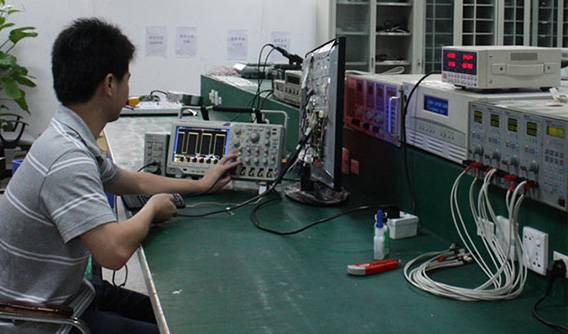 Our company takes a great importance to investment in research and innovation, to encourage R & D personnel make their own new ideas, encourage them to launch innovative research inventions, utility models and technology in the field of flat panel TV display technology . We have many television technology patents, products covering the worldwide analog and ATSC, DVB-T / C, DVB-T2, ISDB-T, DTMB digital TV market.