Mr. Chen Huamao and Mr. Li Zhenhua Winning the Honorary Title – Shenzhou One Hundred Striving Innovators
Source:KTC / Send time: 2021-09-01
The recent outcomes in selection of Shenzhou One Hundred Striving Innovators of the new era, hosted by Shenzhen Industry Leader Corporate Development Promotion Association and Shenzhen Economic Daily, showed that Mr. Chen Huamao and Mr. Li Zhenhua, among the KTC's top management, won the Honorary Title – Shenzhou One Hundred Striving Innovators in the new era, as they stood out among many applicants thanks to both tireless efforts at innovation and expertise in the panel display.
It was understood that this selection, which had been in fierce competition among a host of applicants,was designed to identify a new force of hundred talented professionals who have devoted their time and energy to technological innovation with over one hundred diverse leadingbusinesses in their segments of the markets, which have included in major strategic emerging industries in the national 14th Five-Yean Plan. The candidates for the selection were technical experts, young specialists and high-level innovators in strategic and technological industries.
The honorary title awarded to KTC's top management is not only in praise of both sustained efforts at innovation and pursuit of craftsmanship but also in support and recognition of both Huizhou & Shenzhen KTCs' gained momentum and fruitful innovation.
Mr. Chen and Mr. Li, as the heads of R&D departments in both companies, led them to a significant contribution to advancing panel display technology and R&D as they and their teams frequently made breakthroughs in bottleneck key technologies in the process, gained hundreds of IPR authorization for KEC's overall planning. These efforts enabled KTC Group to be well-positioned in leading the panel display industry and its innovation as well.
Driven by the two leaders, the continuous progress has been made in KTC's brand now display technology and the products have covered application scenarios in many industries. The core competitiveness of KTC in panel display industry globally has been built up on its technological achievements that turned into economic benefits and, in return, encouraged KTC's innovation-driven high-quality growth.
Looking ahead, KTC Group will always act boldly in innovation with a relentless passion, keep up with the time, and play its leading role by example. Moreover, it will continue with implementation of innovation-driven strategy and press ahead to make more contributions to growing high quality panel display industry as well as industrial upgrading of Shenzhen and Kong-Macao Greater Bay Area as a whole.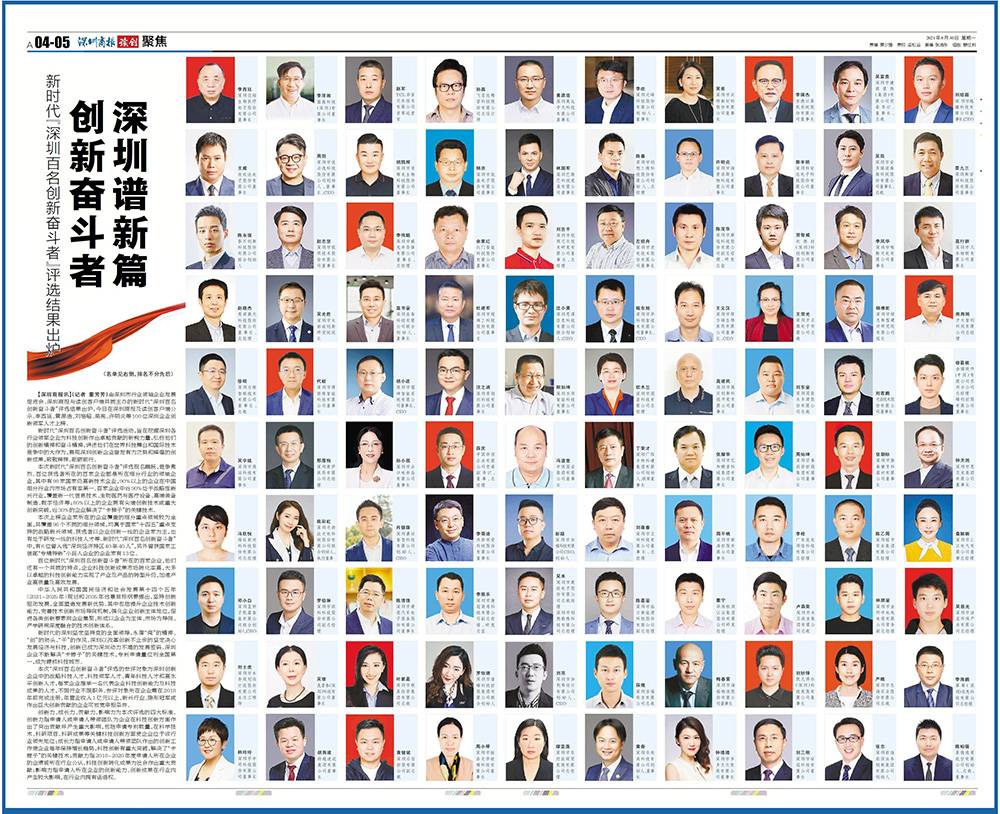 On page A04-05, 30 Aug. 2021, Shenzhen Economic Daily.
Mr. Chen Maohua, the forth person in the third row from the right.
Mr. Li Zhenle, the forth person in the eighth row from the left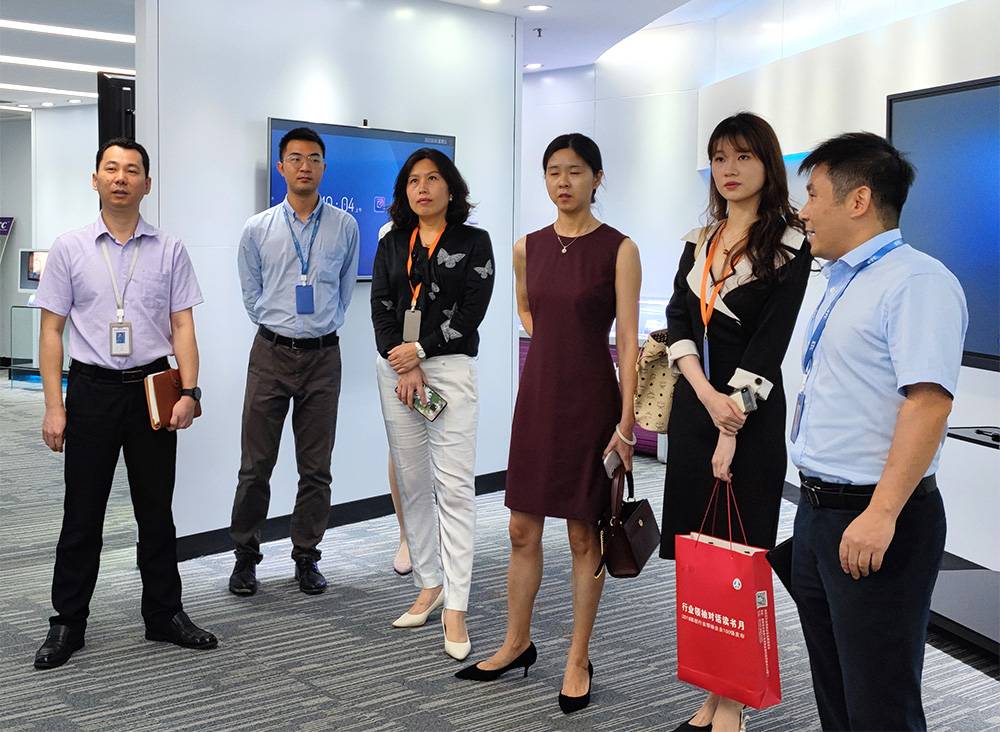 The two leaders are introducing KTC's technological exhibits to evaluation experts.